Top Tier Support & Service Year-Round
The Ingeniux 360 Program focuses on helping the people who plan, build, and maintain Ingeniux implementations achieve their strategic goals.
The program provides planning and development services hours for customer-directed site enhancements, implementation-related issue resolution, focused training, and regular site audits and best practice reviews designed to keep Ingeniux implementations optimized.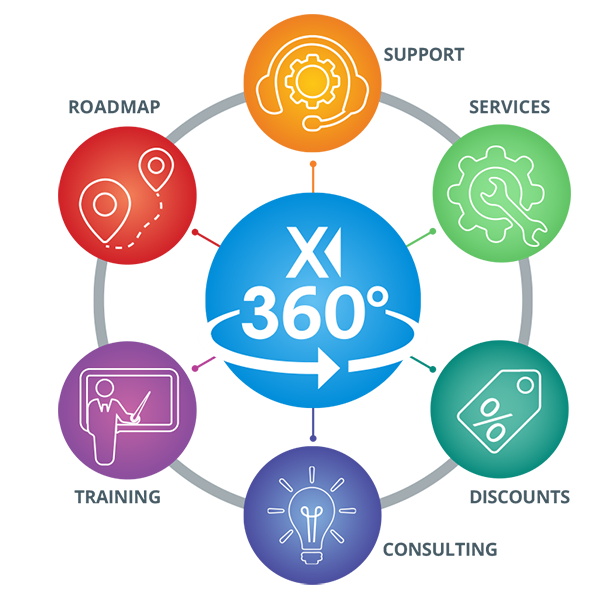 Here's a look at what you get when you join the Ingeniux 360 Program:
Professional Services Consulting
Leverage dedicated Ingeniux Professional Services and Support hours to meet your project goals.
Local Development Licenses
Take advantage of up to three local developer work-station CMS licenses. Develop, debug, and enhance your site implementation from your desktop.
Annual Site Audits
Insightful audits of your website implementation ensure you're in line with content and code management best practices along with other important standards like accessibility and site performance.
Discounted Training
Receive a 25% discount on all scheduled Regional Trainings. Visit the Support Site to view our training calendar and find Regional Training near you.
User Conference Registration
Take advantage of large discounts on registration for our annual user conference, where you'll hear from industry experts and sharpen your Ingeniux toolset.
Ready to Take the Next Step?
Everyone approaches their projects and web strategy differently.
To learn more about the program and find out if it's right for your team, reach out to your Account Manager or get in touch below.