User Group Sync Configuration Tool
---
Prerequisites: Users require site administrator permissions to access this area.
User group synchronizers provide a way to integrate existing user stores with Cartella.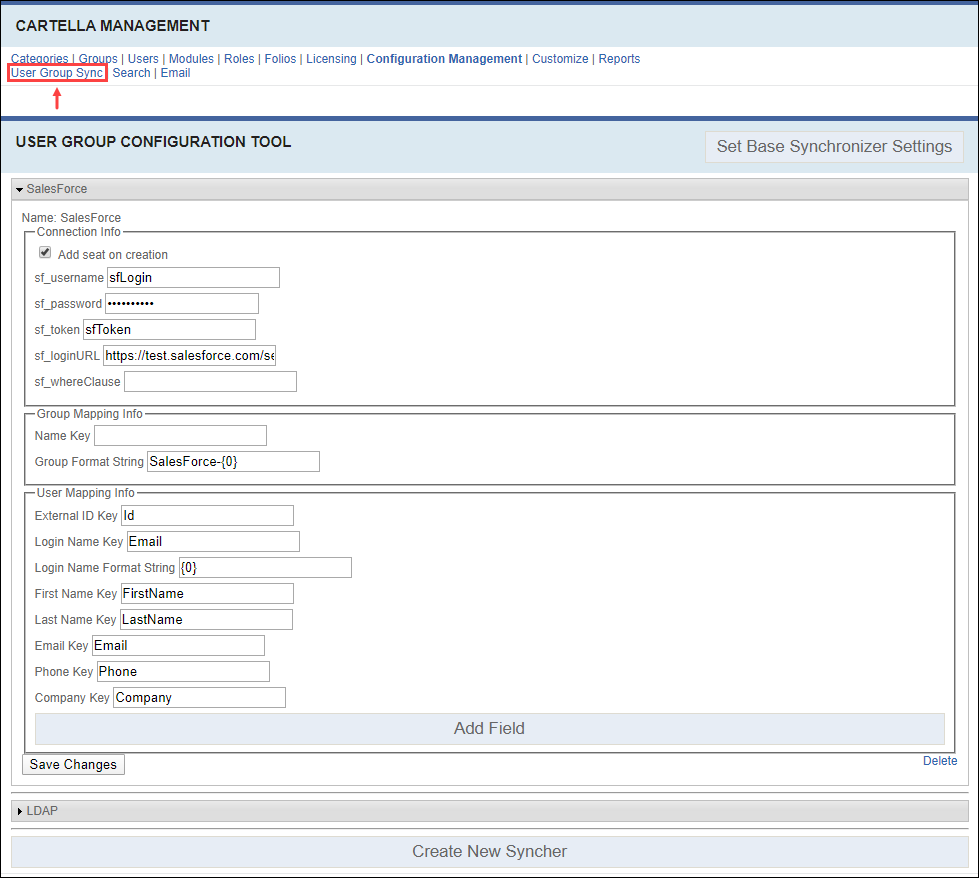 By default, the Cartella instance contains user group synchronizers for Salesforce (a customer-relations management platform) and for an LDAP directory. A developer can create additional synchronizers for connecting to any kind of user store.
Choose to either configure synchronizers via
Cartella.config
or use the
User Group Sync Configuration Tool
in the Cartella user interface. See
Enabling User Group Synchronizers
for
Cartella.config
configuration details.