CMS Statistics
---
CMS Statistics displays data about Ingeniux CMS.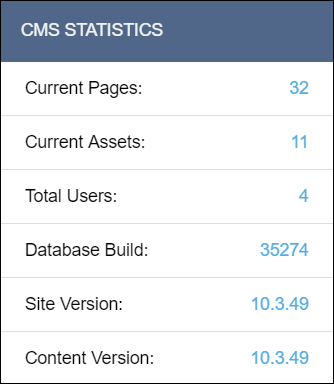 CMS Statistics include:
Current Pages

: Total items (folders, pages, components) stored in your Site Tree.

Current Assets

: Total assets in your Assets Tree.

Total Users

: Total user accounts in your CMS.

Database Build

: Current RavenDB version for your Ingeniux CMS.

Site Verson

: Current Ingeniux CMS version of your Site.

Content Version

: Current Version of your content database.