Blog Modules
---
Use the Blogs module to share news, announcements, and other content in the Cartella site community.
Open the desired folio and select
Blogs
from the
Browse
area or the folio navigation to view the module. Folio navigation displays the modules at the top of the folio.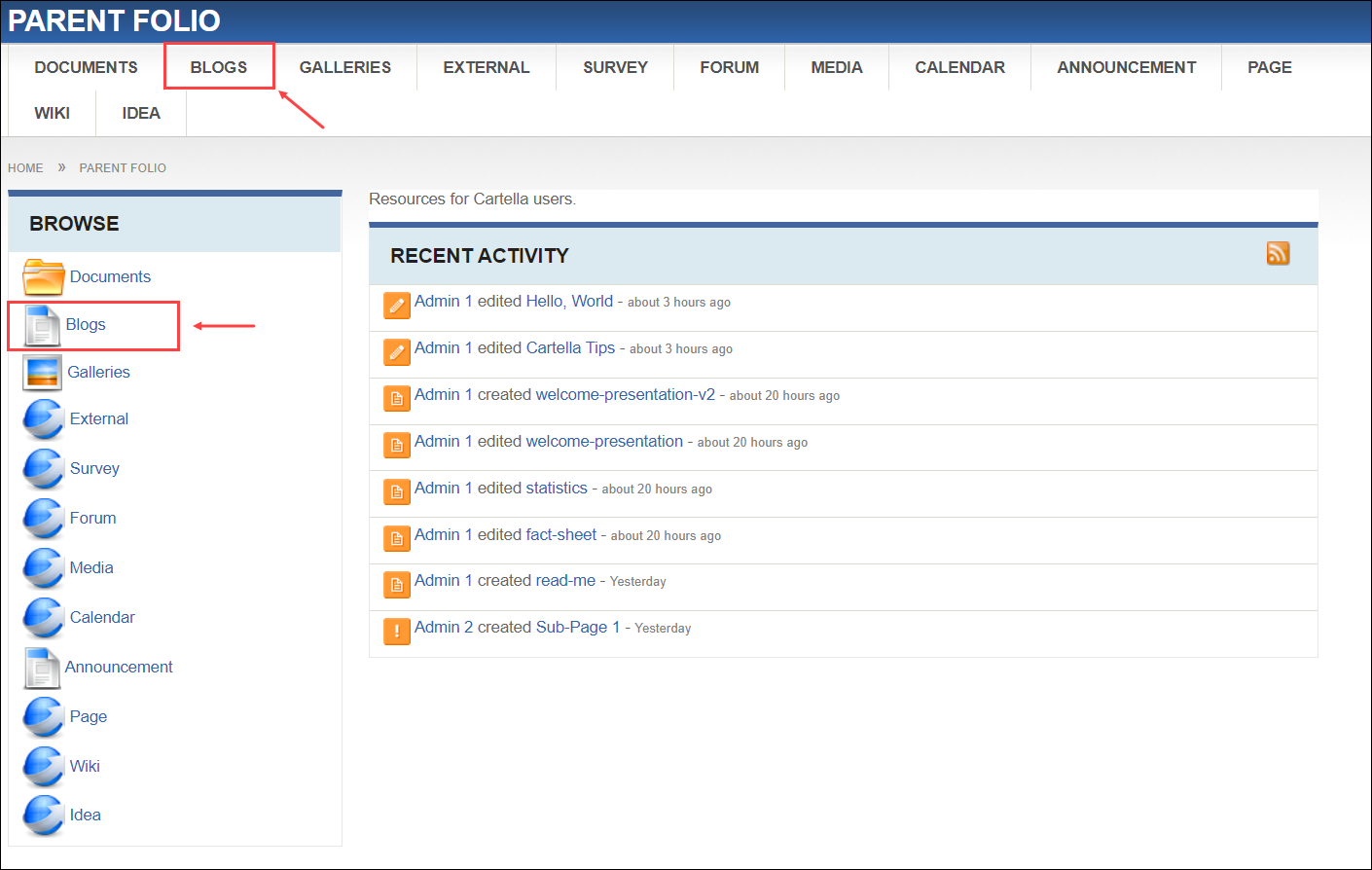 Blogs Module View
The Categories area displays the total blog posts associated with each category. Use categories to filter, organize, and locate blog posts within the blog module. The Categories area displays in the Blogs view and blog post item views.
Blog posts display in the Blogs area. Each blog post in the area displays the title, creation date, author, content excerpt, associated categories, and total comments.
Click the
RSS Feed
icon to display the blog RSS Feed.

Blog Post Item View
If you click a specific blog post in the Blogs area, the content item's view displays. Users can view associated categories in the Posted In field, and post comments via the XHTML editor.
The item creator can edit or delete the item, and folio administrators and moderators can manage the item.