Page Modules
---
The Page module provides Cartella users with a way to post additional folio information. Use the Page module to create pages and nest sub-pages within pages.
Navigate to the Page module via the folio's Browse area or the folio module navigation.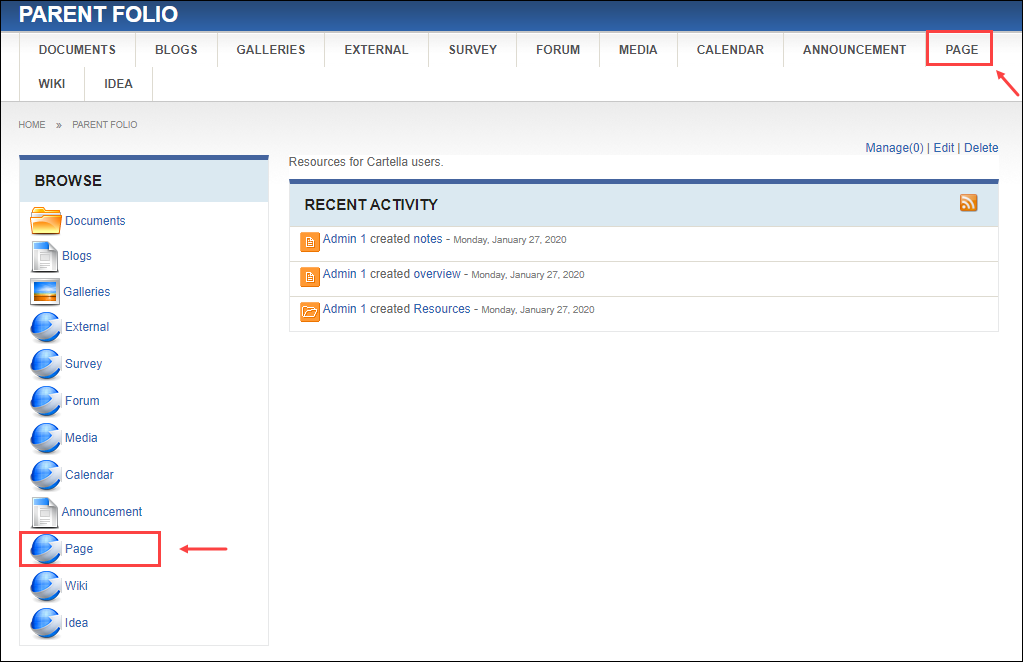 Page Module View
The module view serves as the main page, which folio administrators can edit. Sub-pages display in the Page navigation area. Select a page to navigate to other sub-pages nested within the parent page. Users with permissions can create, view, and edit sub-pages. You can rate the main page and each sub-page. Use the Categories area to filter items by a specific category.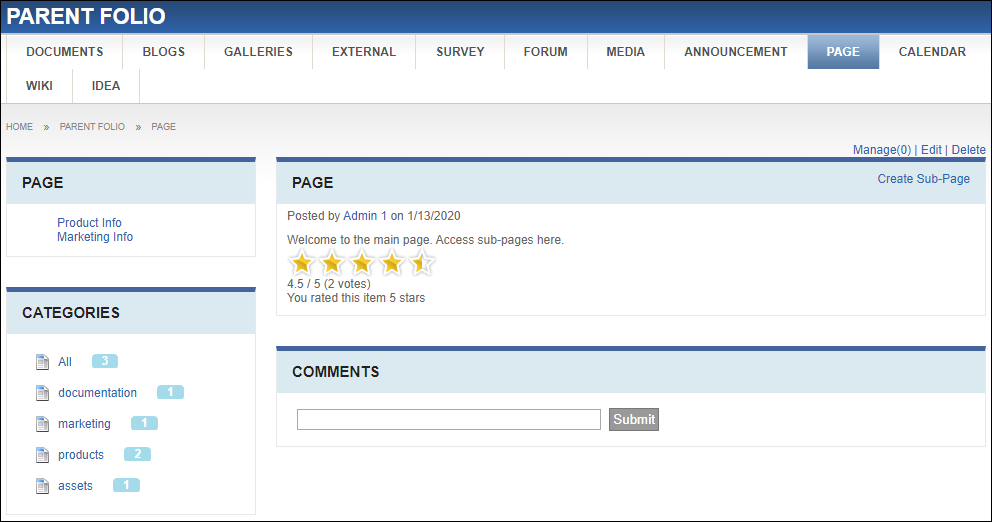 Page Item View
If the user clicks a sub-page item in the Page area, the sub-page displays.. Users can view associated categories in the Posted In field, rate the page, and post comments. Use the Page navigation area to access the sub-page's children. The item creator can edit or delete the item, and moderators and folio administrators can manage the item.