Upgrading to DSS 9.0
---
To upgrade a classic Runtime site, go to [drive:]\Ingeniux\CMS90\Installers\Dss and run IGX_DSS_Installer. The setup wizard opens. (Note: Before upgrading your DSS, it's a good idea to review the DSS upgrade checklist.)
If you are upgrading from an existing DSS (CMS 8.0), select Upgrade an existing Dynamic Site Server instance. If you're upgrading from runtime site (CMS 7.5 and earlier), select Upgrade an existing classic runtime instance. Click Next.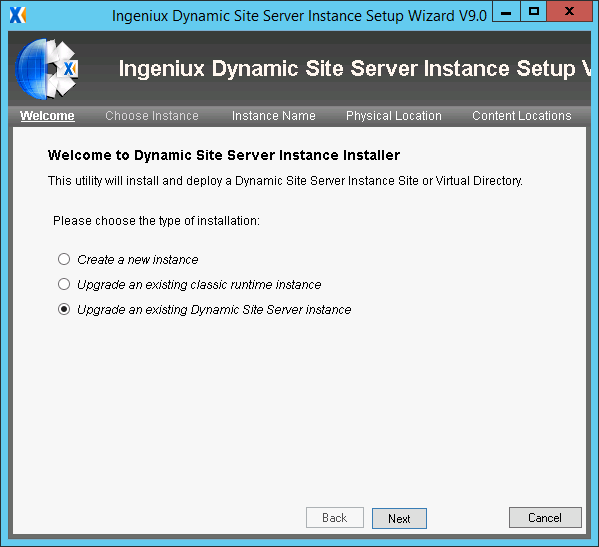 Select a site to upgrade and click Next.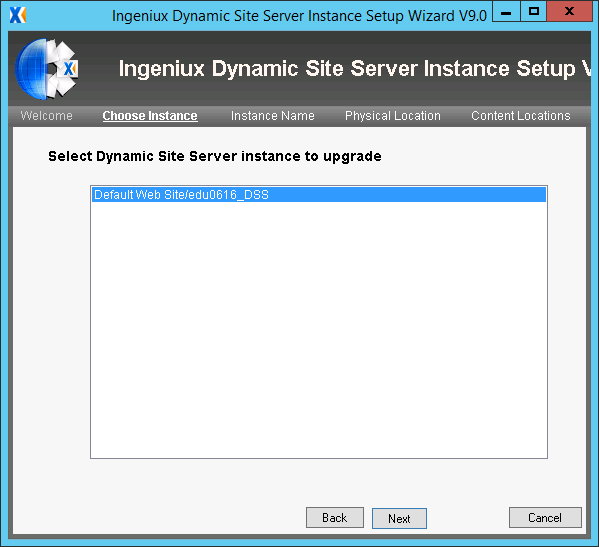 To confirm the runtime or DSS instance to be upgraded, click Next.
Click Browse and select a location for the upgraded DSS instance.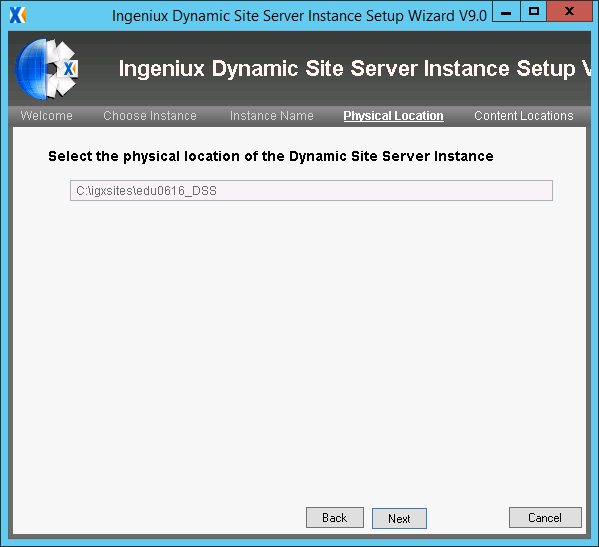 Select a published content folder (typically, this will be the location to which the CMS replicates published content) and, optionally, a separate store of CMS assets to be used by the DSS. Click Next.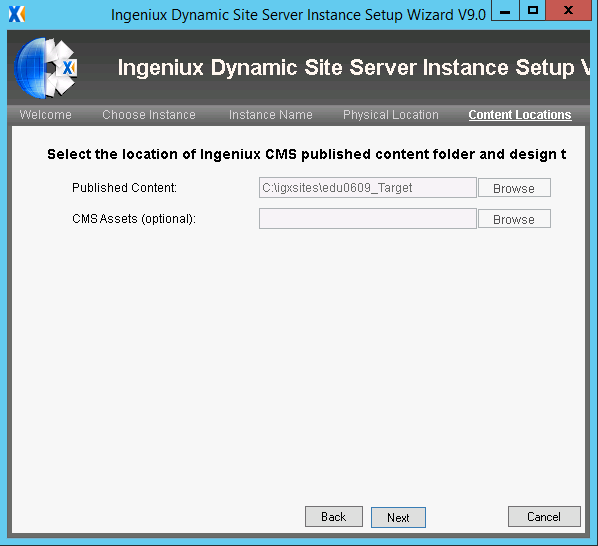 The setup wizard creates a new DSS instance. To navigate to it, click the link.