Survey Modules
---
Use the Survey module to create dynamic surveys for Cartella users.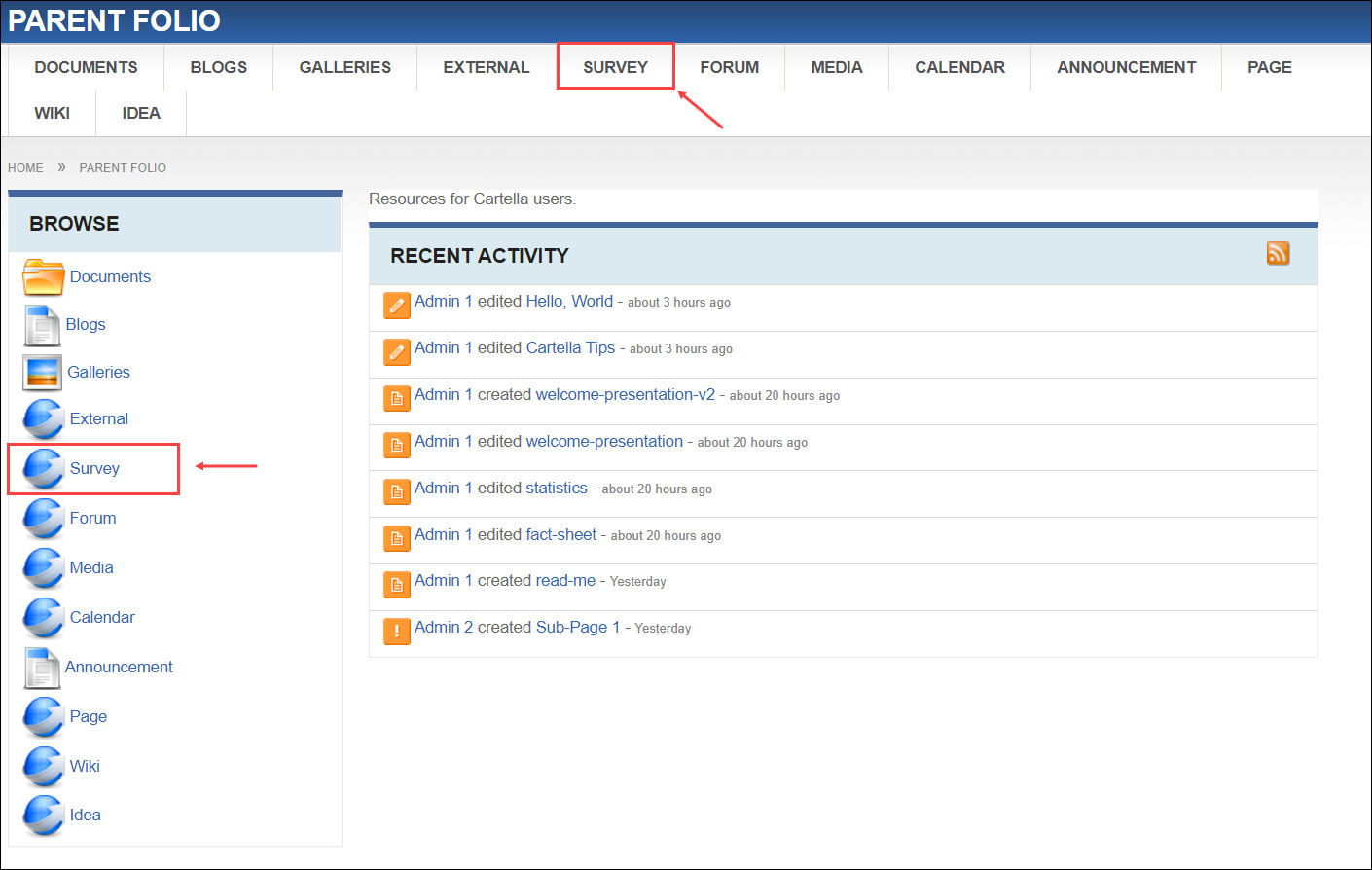 Survey Module View
The module view displays surveys. Create, edit, and take surveys. Use the Surveys area (left) or the Survey area (right) to navigate to a survey.
Click the
RSS Feed
icon to display the module RSS Feed.

Survey Item View
If you click a survey in the Survey area of the survey module, the content item's view displays. Users can take the survey, finish completing a survey, and, with specific permissions enabled, view survey results.
The item creator, moderator, or folio administrator can edit or delete the item.