Administrative Features
---
Module actions provide administrators with a way to you can manage, edit, or delete modules within folios at a high level. Use the moderator actions area to access these administrative features.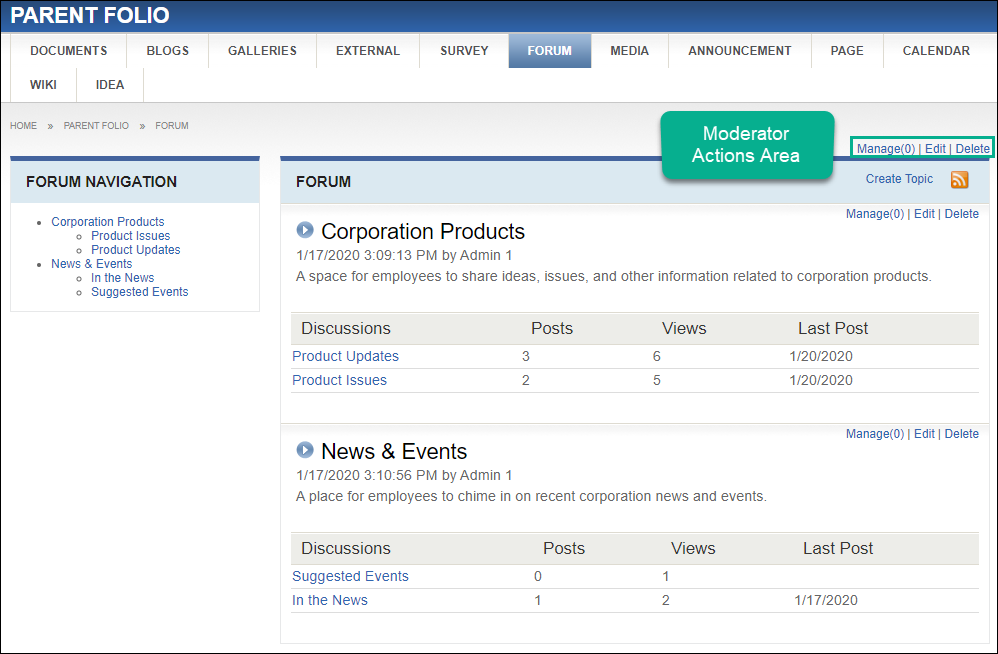 These actions apply to all module instances within the module type.
These actions apply to the following modules:
Announcement
Blog
Calendar
Document
Forum
Gallery
Idea
Media
Page
Survey
Wiki
The only module type for which this section does not apply is the External module type.
In an item's edit or create view, site administrators can directly create categories to add to the item or manage which editable fields display to users. Manage Fields serves as a shortcut to Settings > Customize > Manage Fields > . See Field Management for details.