CMS 10.6 Editing List Items via In-Context Editing
---
Edit list item content within list elements via In-Context Editing mode (ICE). Users can edit different list element types, including plain text lists, link lists, asset lists, component lists, etc.
For component lists, ICE provides additional functionality to add, edit, replace, preview, and clear content. Component list types can contain list items with content trays. The term "content trays" refers component content units or component items. See CMS 10.6 ICE Content Trays for details.
For list elements, the list icon

in the header of a list element indicates where a list starts within the page fields structure. Icons nested within the list element indicate the list items and their item type (for example, the gear icon

indicates a component type list item).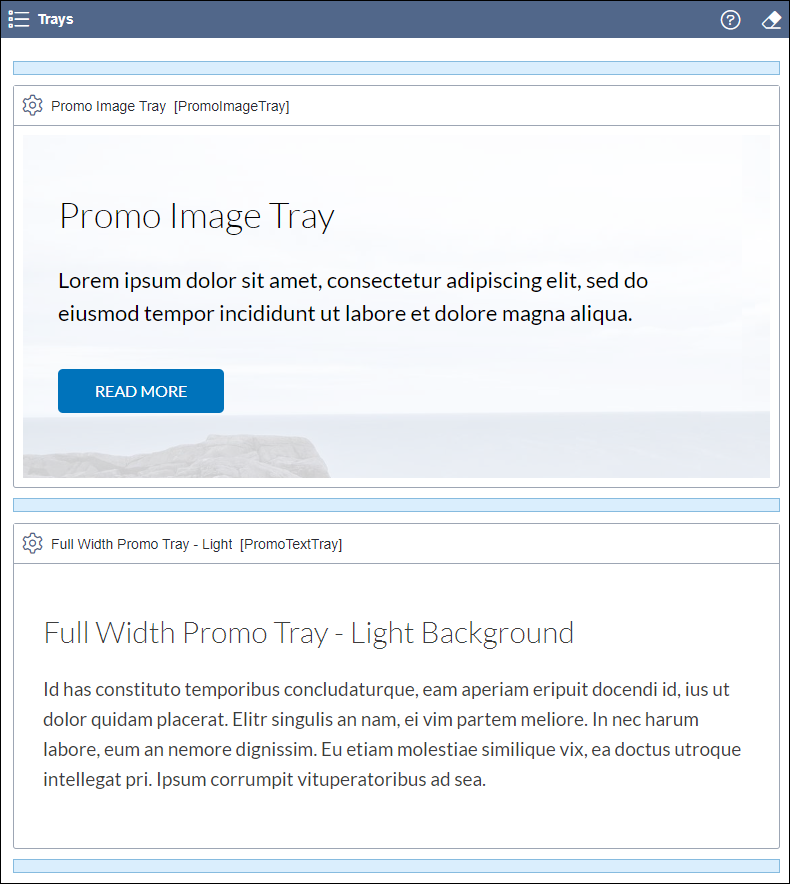 To edit list items within list elements via ICE: