CMS 10.0–10.5 Previewing Content Unit Views
---
Prerequisites: As an administrator, complete prerequisites to enable user access to the Design tab. See Page Builder Prerequisites for details.
---
Use the Preview Content Unit dialog to create, import, edit, preview, or manage a view for a presentation content unit (PCU) within Ingeniux CMS. You can make changes to views without seeking developer assistance or leaving the CMS user interface.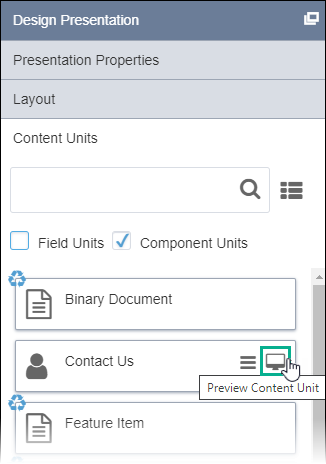 When saved, Ingeniux CMS stores built-in views in AssetsAssets Tree with the following filepath:
Assets\Views\Shared\Editable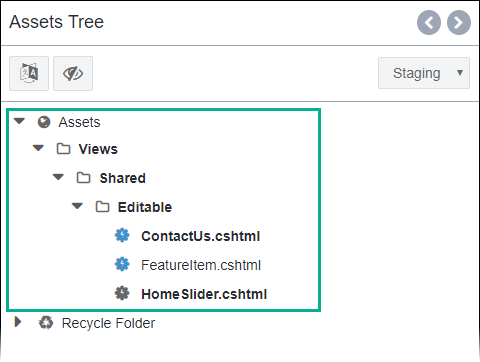 The Preview Content Unit dialog displays the view's XML source code. Use the Design tab to edit the view and use the Rough Preview tab to display a preview of the content unit.